NextGEM held its 3rd plenary meeting and the 2nd technical workshop on 9-10 of May 2023, at the Consiglio Nazionale delle Ricerche (CNR) premises in Naples, Italy.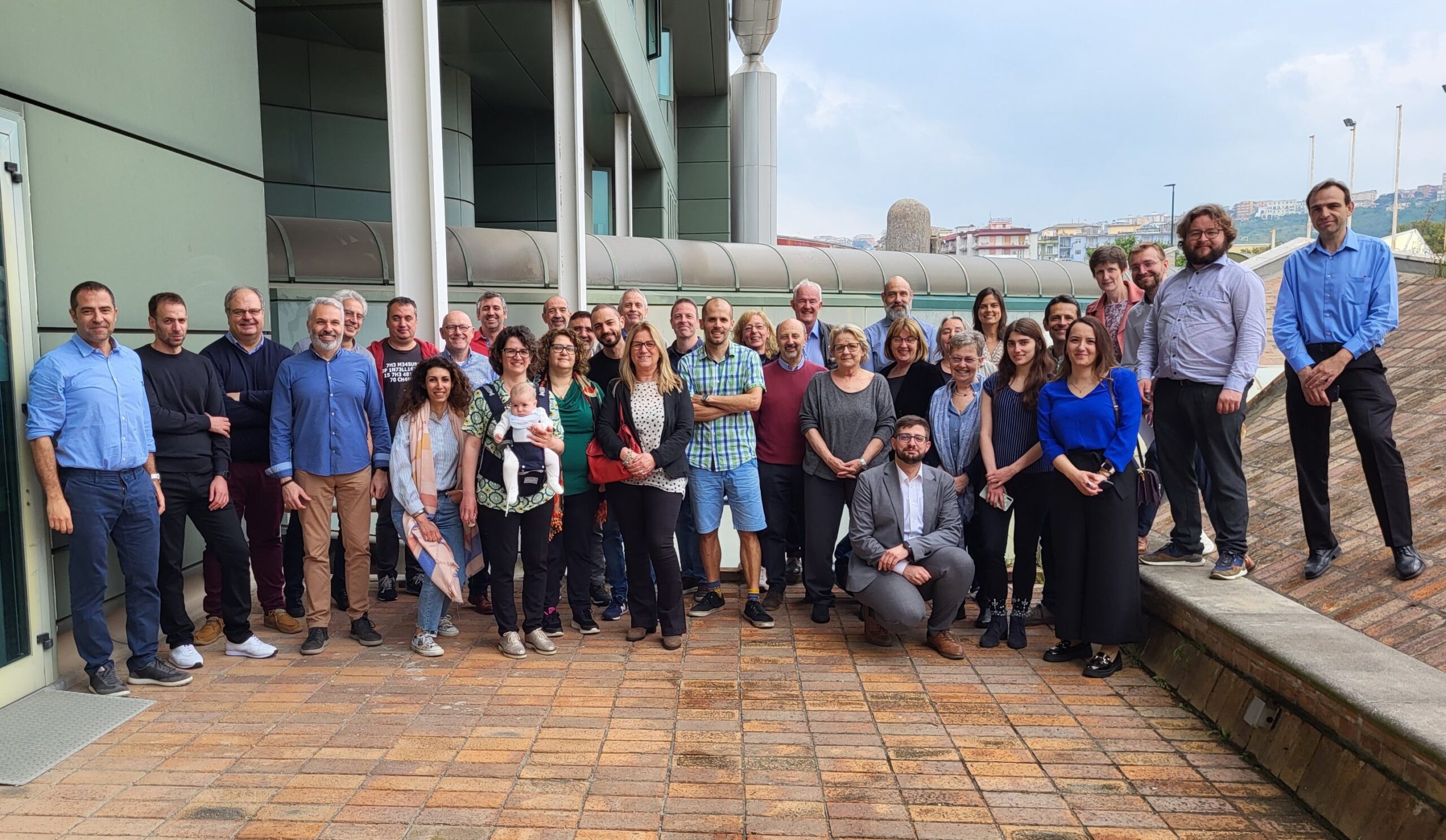 The assembly convened an impressive gathering, with over 30 attendees hailing from a consortium of 20 European partner organizations. This diverse group united both in person and through the power of teleconferencing technology, showcasing the project's commitment to fostering collaboration across geographical boundaries.
The primary objective of this meeting was twofold: to provide a comprehensive update on the work accomplished thus far and to delve into specialized discussions, centering on the project's intricate technical facets. Over the course of this two-day event, participants collectively charted the course for the project's next steps. This included meticulous planning for enhanced internal communication and finely-tuned research strategies.
What set this meeting apart was its inclusive nature. Every participant, regardless of their role or affiliation, had a platform to share their unique insights, opinions, and innovative ideas. This dynamic exchange of perspectives paved the way for a shared vision, laying the groundwork for a united front that will propel the project toward its ambitious goals.
The second day of this event was marked by the project's 2nd technical workshop, a crucial component of the gathering. The workshop featured three technical sessions, each dedicated to specific project aspects:
Technical Session 1: RF-EMF exposure assessment (conducted by TUD/THUAS)
Technical Session 2:

Experimental activities and health risk assessment (led by SPi and SC)

Technical Session 3:

NextGEM Innovation & Knowledge Hub (overseen by ICOM/FORTH)
Furthermore, the second day featured a special session dedicated to the EMF Health Cluster (CLUE-H). This session provided a platform for the presentation of ongoing Working Groups, their progress, and related activities, fostering collaboration and knowledge sharing among cluster members.
Looking ahead, the project's journey continues to unfold. The stage is set for the next project meeting, slated for Autumn 2023 in the captivating locale of Heraklion, Crete, Greece. The Foundation for Research and Technology – Hellas (FORTH) will proudly serve as the host for this significant gathering, as the project propels forward in its pursuit of innovation and excellence.
Please follow and like us: